Overview
The Salkantay (6264 m/20551 ft) is the most recognized mountain of the Inca empire, situated in the mountain range of Vilcabamba. The daylight in this region is particularly beautiful and offers a wonderful view of the diverse landscape and tropical forest. During our journey, we will visit local farmers and get to know their Andean lifestyles, customs and traditions. Therefore the Salkantay trek a perfectly combine of cultural and natural beauty.
Duration: 4 days
Arrival: Daily
Departure: Daily
Destinations: Cusco, Salkantay, Machu Picchu
Activities: Adventure, trekking, camping
| | | | |
| --- | --- | --- | --- |
| DAY | DESCRIPTION | MEALS | OVERNIGHT |
| Day 1 | Salkantay Trek: Cusco – Mollepata (Marcoccasa) – Salkantay Pampa | (L) (D) | Camping |
| Day 2 | Salkantay Trek: Salkantay Pampa – Salkantay Pass – Collpapampa – Lucmabamba | (B) (L) (D) | Camping |
| Day 3 | Salkantay Trek: : Lucmabamba – Llactapata Inca Site – Hydroelectric Station – Aguas Calientes  | (B) (L) (D) | Hotel |
| Day 4 | Salkantay Trek: Aguas Calientes – Machu Picchu – Cusco | (B) | —– |
Breakfast (B)

Lunch (L)

Dinner (D)
Itinerary
Day 01: Cusco – Mollepata (Marcoccasa) – Salkantay Pampa
We will leave Cusco at 5:00 am and head towards Marcoccasa (3400 m/11154 ft), passing the village Mollepata (3000 m/9843 ft).
In Marcoccasa we will meet the horsemen and the rest of the group to start our trek.
From Marcoccasa we start hiking into the magnificent valley surrounded by impressive snow-capped mountains, including the Humantay (5217 m/17116 ft) and the Salkantay (6264 m/20551 ft).
Our campsite will be at Salkantay Pampa (3900 m/12795 ft).
Note:
Travel time: 3 hours 30 minutes
Climate: Moderate during daytime and cold during the night
Hiking time: 6 to 7 hours
Day 02: Salkantay Pampa – Salkantay Pass – Collpapampa – Lucmabamba
After breakfast, we will set off towards the Salkantay pass (4600 m/15092 ft), which offers an exceptional view of the snow-capped Salkantay mountain (6264 m). Thereafter, we will descend again and will have time to enjoy the increasing vegetation of the ecosystem.
Later on, we will take a vehicle (a lorry or any local vehicle) from Collpapampa (3000 m/9842 ft) to Lucmabamba (2000 m/6561 ft) where we set up our camping site, amidst the tropical forest with warm climate and mosquitoes.
Camping
Hiking time: 7 hours
Travel time: 1 hour 30 minutes
Optional: The hot springs nearby Collpapampa community is optional and it can be arranged with an extra cost
Day 03: Lucmabamba – Llactapata Inca Site – Hydroelectric Station – Aguas Calientes
After breakfast, early in the morning, we will see a presentation about coffee cultivation and processing. We will then hike up the Inca trail to explore the archaeological site of Llactapata at 2650 m/8694 ft. There is beautiful scenery here, and we will discover flora as well as evidence of the Inca culture.
From here we will have an outstanding view over Machu Picchu Mountain and Vilcanota Canyon. Afterwards, we will continue down to the hydroelectric train station (1950 m/6398 ft), where you are able to take the train to the town of Aguas Calientes (2050 m/6726 ft).
We will spend the night in a hotel located in Aguas Calientes.
Climate: Warm during the day with mosquitoes
Hiking time: 6 hours
Day 04: Aguas Calientes – Machu Picchu – Cusco
We will enjoy breakfast and then leave our hotel at 5:30 am to head to Machu Picchu (2400 m/7874 ft) by bus.
We will arrive at the citadel around 6:00 am. After a guided tour around the archaeological site, learning about the Inca life and culture, you will have additional time to enjoy Machu Picchu and Wayna Picchu (2750 m/9022 ft) on your own.
We will leave Aguas Calientes by train either at 4:35 pm or at 6:35 pm. Until then, you will have time to eat lunch in one of the local restaurants. Moreover, you can visit the hot springs in Aguas Calientes to relax a bit.
Transport
Our Transportation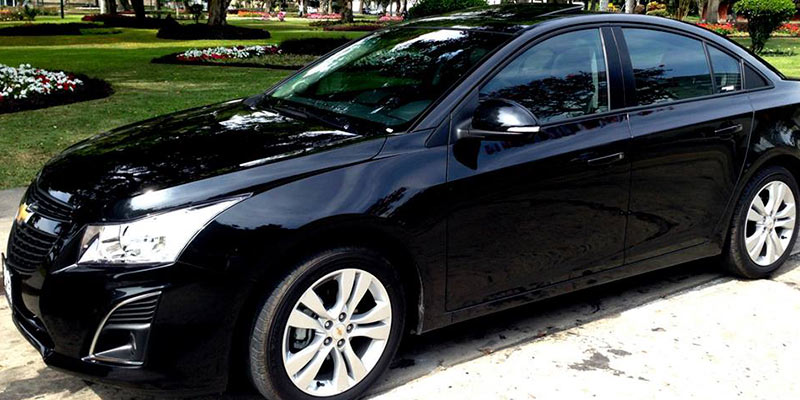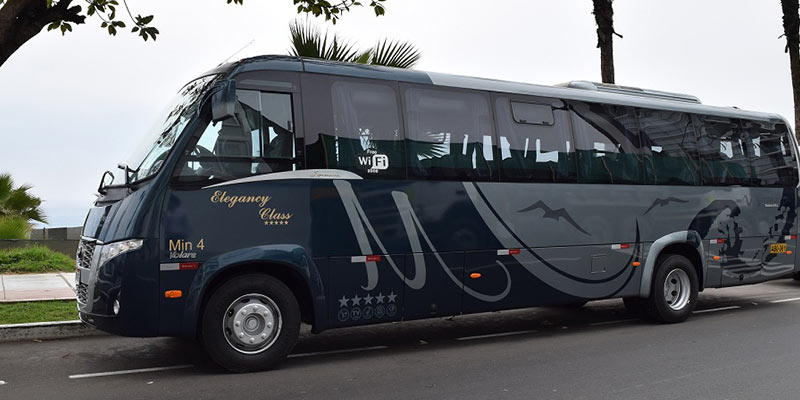 Clean transportion
Comfortable seats
Professional drivers
Transportation for solo customers or couples
Transportation for small groups
Transportation for large groups
Train to/from Machu Picchu

Included
Included:
Transportation

Private transportion from the hotel to the village of Mollepata (Marcoccasa)
A vehicle (a lorry or any local vehicle available) from Collpapampa to Lucmabamba
Transportation from Lucmabamba to hydroelectric train station
Train from hydroelectric train station to Aguas Calientes
Bus ticket, from Aguas Calientes to Machu Picchu
Bus ticket, from Machu Picchu to Aguas Calientes
Train ticket from Aguas Calientes to Cusco

Hotel in Aguas Calientes
Entrance to Machu Picchu
Professional, bilingual tour guide (Spanish and English)
High quality camping equipment, mattresses, eating tent with table and chairs, and bathroom tent
Meals during the excursion (breakfast, lunch, dinner and tea time- vegetarian option)
Cook and assistant
Horsemen and mules
Emergency horse
First-aid kit and oxygen bottle
Not included:
Breakfast on 1st day and lunch in Aguas Calientes on the 4th day
Sleeping bag
Pricing
Land Package
All prices listed below are per passenger and cover only the land-based portion of the trip, not flights.
CATEGORY

PRICE

Economy class
USD $ 550.00 /person

Double Occupancy

Standard
USD $ 590.00 /person

Double Occupancy

Comfort
USD $ 670.00 /person

Double Occupancy

Luxury
USD $ 930.00 /person

Double Occupancy
Salkantay FACTS
Cusco covers a total area of 70,015.30 Km2. In this beautiful land, it is possible to find colorful Andean valleys, snowy peaks, small and big lakes, rivers, waterfalls, coffee plantations, the beautiful Andean jungle, hundreds of Inca and pre-Inca sites, and several Andean communities. These Andean communities are connected by thousands of paths. Some of these paths have been used before the Spaniards arrived to Peru. One of these paths is the one connecting the Andean valley of Mollepata with the town of Santa Teresa town located in the Andean Jungle. This path in tourism is well-known as the Salkantay Trek. After the Inca Trail, the Salkantay Trek is the most beautiful and popular one. Indeed, the magazine National Geographic Adventure rated the Salkantay Trek as one of the best 25 treks all over the world.
There are two different ways to hike the Salkantay Trek. The first one is by staying at beautiful lodges along the way and the second one is by staying at tents and the last night at a lodge or hotel. The most popular one is the second one. Whatever you choose, the Salkantay Trek will challenge you and astonish you.
Our company offers two Salkantay Treks: The Short Salkantay Trek (4 Days / 3 Nights) and the Long Salkantay Trek (5 Days / 4 Nights). In our opinion, the second one is the most beautiful one because the hot springs of Cocalmayo, located in Santa Teresa, and the ruins of Llactapata can be visited. From Llactapata, Machu Picchu can be observed from far. Both hikes include one night at a hotel in Machu Picchu town, also known as Aguas Calientes, and a guided visit to Machu Picchu.
The Long Salkantay Trek can be considered as a moderate to difficult trek because the distances to be walked in total are in average 89 kilometers or 55.5 miles. Also, the highest point reaches about 4,600.00 m.a.s.l. or 15,000.00 f.a.s.l. Our company is prepared to provide the necessary equipment, nutritional meals, bilingual guides, and staff to make of your experience, the best one.