Überblick
Der Salkantay (6264m / 20551 Fuß) ist der bedeutendste Berg der Inkas, im Gebirge von Vilcabamba gelegen. Das Tageslicht in dieser Region ist besonders schön und bietet einen wunderschönen Blick auf die abwechslungsreiche Landschaft und den tropischen Wald. Während unserer Wanderung besuchen wir die Bauern können hautnah ihr Anden-Leben, Sitten und Traditionen erleben. Daher verbindet der Salkantay-Trek die Kultur- und Naturschönheit sehr gut.
Dauer: 4 Tage
Ankuft: Täglich
Abflug: Täglich
Destinationen: Cusco, Heiliges Tal, Salkanay Treck, Machu Picchu
Aktivitäten: Abenteuer, Trekking, Camping
| | | | |
| --- | --- | --- | --- |
| TAGE | BESCHREIBUNG | MAHLZEITEN | ÜBERNACHTUNGEN |
| Tag 1 | Salkantay Treck: Cusco – Mollepata (Marcoccasa) – Salkantay Pampa | (M) (A) | Camping |
| Tag 2 | Salkantay Treck: Salkantay Pampa – Salkantay Pass – Collpapampa – Lucmabamba | (F) (M) (A) | Camping |
| Tag 3 | Salkantay Treck: Lucmabamba – Llactapata Inca Site – Hydroelectric Station – Aguas Calientes | (F) (M) (A) | Hotel |
| Tag 4 | Salkantay Treck: Aguas Calientes – Machu Picchu – Cusco | (F) | —– |
Frühstück (F)

Mittagessen (M)

Abendessen (A)
Reiseverlauf
Tag 01: Cusco – Mollepata (Marcoccasa) – Salkantay Pampa
Wir verlassen Cusco um 5 Uhr und machen uns auf in Richtung Marcoccasa (3400m / 11154 Fuß), vorbei am Dorf Mollepata (3000m / 9843 Fuß)
In Marcoccasa werden wir die Reiter und den Rest der Gruppe treffen und unsere Wanderung beginnen.
Von Marcoccasa starten wir den Trek in ein herrliches Tal, das von beeindruckenden schneebedeckten Bergen, wie den Humantay (5217m / 17116f) und den Salkantay (6264m / 20551f), umgeben ist.
Unser Campingplatz wird bei Salkantay pampa (3900m / 12795 Fuß) sein.
Camping
Anmerkung:
Transportzeit: 3 Stunden 30 min
Klima: moderat und kalt während der Nacht
Wanderzeit: 6 bis 7 Stunden
Tag 02: Salkantay Pampa – Salkantay Pass – Collpapampa – Lucmabamba
Frühstück
Nach dem Frühstück werden wir in Richtung Salkantay pass (4600m / 15092f) aufbrechen, der einen außergewöhnlichen Blick auf den schneebedeckten Salkantay (6264m) bietet. Danach werden wir wieder absteigen und wir werden Zeit haben, die zunehmende Vegetation des Ökosystems zu genießen.
Später, nehmen wir ein Fahrzeug (einen Lastwagen oder irgendein lokales Fahrzeug) von Collpapampa (3000m / 9842ft) nach Lucmabamba (2000m / 6561ft), wo wir unseren Campingplatz einrichten werden, inmitten des tropischen Waldes mit warmem Klima und Mücken.
Camping
Wanderzeit: 7 Stunden
Transportzeit: 1 Stunde 30 min
Optional: Die heißen Quellen in der Nähe der Collpapampa Gemeinschaft sind optional und können gegen einen Aufpreis arrangiert werden.
Tag 03: Lucmabamba – Llactapata Inka Site – Hydroelectric Station – Aguas Calientes (F), (M), (A)
Frühstück
Früh am Morgen, nachdem Sie die Präsentation über Kaffeeanbau und die Verarbeitung gesehen haben, werden wir auf dem Inka-Trail wandern zu der archäologischen Stätte von Llactapata bei 2650m / 8694 Fuß (schöne Landschaft zum Entdecken der Pflanzenwelt und Nachweis der Inka-Kultur).
Von hier aus werden wir einen hervorragenden Blick auf Machu Picchu Berg und Vilcanota Canyon haben. Danach geht es weiter zum Wasserkraftwerk, wo sich auch der Bahnhof befindet (1950m / 6398f). Von hier aus können Sie mit dem Zug nach Aguas Calientes (2050m / 6726f) fahren.
Übernachtung im Hotel in Aguas Calientes.
Klima: warm während des Tages mit Mücken
Wanderzeit: 6 Stunden
Tag 04: Aguas Calientes – Machu Picchu – Cusco (F)
Frühstück
Wir werden unser Hotel nach dem Frühstück um 5.30 Uhr verlassen und fahren mit dem Touristenbus nach Machu Picchu (2400m / 7874f).
Wir werden auf der Zitadelle um etwa 6 Uhr ankommen. Nach einer Führung durch die archäologische Stätte, einschließlich Informationen über das Leben und die Kultur der Inkas, werden Sie genug Zeit haben, um Machu Picchu und Huayna Picchu (2750m / 9022f) auf eigene Faust zu genießen.
Wir werden Aguas Calientes mit dem Zug entweder um 16:35 Uhr oder um 18:35 Uhr verlassen. Bis dahin haben Sie Zeit zu Mittag in einem der netten Restaurants zu essen. Darüber hinaus können Sie auch die heißen Quellen in Aguas Calientes besuchen, um sich ein wenig zu entspannen.
Transport
Our Mobilities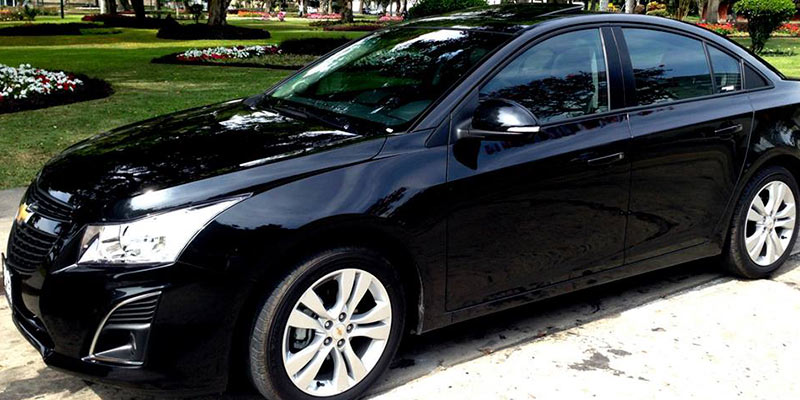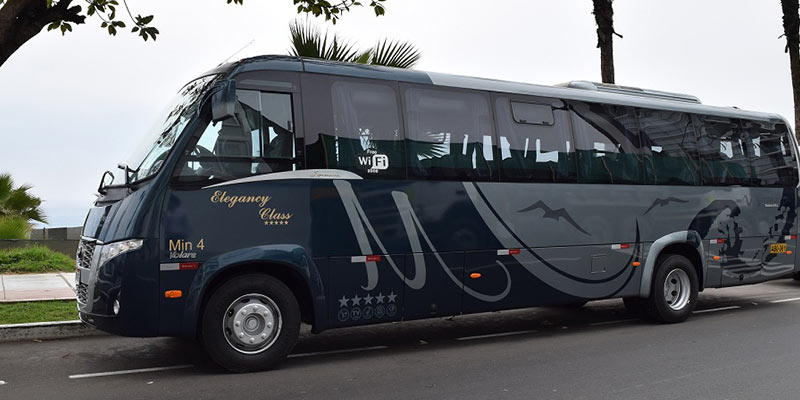 Clean transport
Comfortable seats
Professional drivers
Transportation for solo customers or couples
Transportation for small groups
Transportation for large groups
Zug nach/von Machu Picchu

Inbegriffen
Inbegriffen:
Transport

Privater Transport von Hotel zu dem Dorf Mollepata (Marcoccasa)
Mit dem Fahrzeug (ein Lastwagen oder irgendein Fahrzeug) von Collpapampa nach Lucmabamba
Transport von Lucmabamba zum Waaserkraftwerk (Bahnhof)
Zug vom Wasserkraftwerk nach Aguas Calientes
Bustickets, von Aguas Calientes nach Machu Picchu
Touristenzug von Aguas Calientes nach Cusco

Hostel in Aguas Calientes
Eintritt Machu Picchu
Professioneller zweisprachiger Guide (Spanisch and Englisch)
Hochwertige Campingausrüstung.
Matratzen, Ess-Zelt mit Tisch und Stühlen, Bad Zelt.
Mahlzeiten während der Exkursion (Frühstück, Mittagessen, Abendessen und Teezeit/Option vegetarisch)
Koch und Assistent
Reiter und Maultiere
Notfall-Pferd
Erste-Hilfe-Ausstattung und Sauerstoff-Flasche
Nicht inbegriffen:
Frühstück am ersten Tag und Mittagessen in Aguas Calientes am vierten Tag
Schlafsack
Preise
KATEGORIE

PREISE

Economy Klasse
EUR € 505.00 /Person

Doppelbelegung

3 Sterne 
EUR € 545.00 /Person

Doppelbelegung

4 Sterne 
EUR € 615.00 /Person

Doppelbelegung

5 Sterne 
EUR € 855.00 /Person

Doppelbelegung
Salkantay FACTS
Cusco covers a total area of 70,015.30 Km2. In this beautiful land, it is possible to find colorful Andean valleys, snowy peaks, small and big lakes, rivers, waterfalls, coffee plantations, the beautiful Andean jungle, hundreds of Inca and pre-Inca sites, and several Andean communities. These Andean communities are connected by thousands of paths. Some of these paths have been used before the Spaniards arrived to Peru. One of these paths is the one connecting the Andean valley of Mollepata with the Santa Teresa town located in the Andean Jungle. This path in tourism is well-known as the Salkantay Trek. After the Inca Trail, the Salkantay Trek is the most beautiful and popular one. Indeed, the magazine National Geographic Adventure rated the Salkantay Trek as one of the best 25 treks all over the world.
There are two different ways to hike the Salkantay Trek. The first one is by staying at beautiful lodges along the way and the second one is by staying at tents and the last night at a lodge or hotel. The most popular one is the second one. Whatever you choose, the Salkantay Trek will challenge you and astonish you.
Our company offers two Salkantay Treks: The Short Salkantay Trek (4 Days / 3 Nights) and the Long Salkantay Trek (5 Days / 4 Nights). In our opinion, the second one is the most beautiful one because the hot springs of Cocalmayo, located in Santa Teresa, and the ruins of Llactapata can be visited. From Llactapata, Machu Picchu can be observed from far. Both hikes include one night at a hotel in Machu Picchu town, also known as Aguas Calientes, and a guided visit to Machu Picchu.
The Long Salkantay Trek can be considered as a moderate to difficult trek because the distances to be walked in total are in average 89 kilometers or 55.5 miles. Also, the highest point reaches about 4,600.00 m.a.s.l. or 15,000.00 f.a.s.l. Our company is prepared to provide the necessary equipment, nutritional meals, bilingual guides, and staff to make of your experience, the best one.