Overzicht
De Salkantay berg (6264 m) is de meest representatieve van de Inca cultuur, gelegen in de bergketen van Vilcabamba. Het daglicht in deze regio is uniek in zijn schoonheid en geeft een schitterend zicht op het wisselende landschap en het tropische woud. Gedurende deze trip brengen we ook een bezoek aan lokale boeren en leren over hun Andes levensstijl, gewoontes en tradities. Mede hierdoor is de Salkantay Trek de perfecte combinatie van cultuur en natuur.
Duur: 4 dagen
Aankomst: Dagelijks
Vertrek: Dagelijks
Bestemmingen: Cusco, Sacred Valley, korte Inca Trail, Machu Picchu
Activiteiten: Avontuur, Trekking, Kamperen
| | | | |
| --- | --- | --- | --- |
| DAG | BESCHRIJVING | MAALTIJD | OVERNACHTING |
| Dag 1 | Cusco – Mollepata (Marcoccasa) – Salkantay Pampa | (L) (D) | Camping |
| Dag 2 | Salkantay Pampa – Salkantay Pass – Collpapampa – Lucmabamba | (O) (L) (D) | Camping |
| Dag 3 | Lucmabamba – Llactapata Inca Site – Hydroelectric Station – Aguas Calientes town | (O) (L) (D) | Hotel |
| Dag 4 | Aguas Calientes – Machu Picchu – Cusco | (O) | —– |
Ontbijt (O)

Lunch (L)

Diner (D)
Reisprogramma
Dag 01: Cusco – Mollepata (Marcoccasa) – Salkantay Pampa
We vertrekken om 5 uur 's ochtends uit Cusco en gaan richting Marcoccasa (3400m), het dorpje Mollepata (3000m) passerend.
In Marcoccasa sluiten we ons aan bij de paardenbegeleiders en de rest van de groep en dan kunnen we van start.
We trekken direct een prachtige vallei in, omgeven door indrukwekkende, met sneeuw bedekte bergen, zoals de Humantay (5217m) en de Salkantay (6264m).
Het overnachtingskamp is bij Salkantay pampa (3900m).
Vervoer per auto: 3,5 uur
Klimaat: matig overdag, koud 's nachts
Wandeltijd: 6 à 7 uur
Dag 02: Salkantay Pampa – Salkantay Pas – Collpapampa – Lucmabamba
Na het ontbijt klimmen we omhoog naar de Salkantay Pas (4600m), waar ons het mooiste uitzicht op de met sneeuw bedekte Salkantay top wacht. Daarna dalen we weer af, waarbij we onderweg de toenemende vegetatie kunnen bewonderen.
Vervolgens zoeken we een lift bij de lokale bevolking om van Collpapampa (3000m) naar Lucmabamba (2000m) te komen. Hier is ons overnachtingskamp, middenin het tropische woud met zijn warme klimaat en muggen.
Wandeltijd: 7 uur
Vervoer per auto: 1,5 uur
Optioneel: Een bezoek aan de thermale baden vlakbij Collpapampa kan aan het programma toegevoegd worden tegen extra kosten.
Dag 03: Lucmabamba – Llactapata Inca Site – Hydroelectric Station – Aguas Calientes
We starten de ochtend met een presentation over de teelt en verwerking van koffie, waarna invoegen op het Inca Trail naar de archeologische plaats Llactapata (2650m). We genieten hier van de prachtige omgeving met zijn bijzondere flora en de overblijfselen van de Inca cultuur.
Vanaf hier kunnen we de Machu Picchu berg al zien en hebben we een mooi uitzicht over de Vilcanota Canyon. We dalen af naar het stadje Hydroeléctrica (1950m) om daar de trein naar Aguas Calientes (2050m) te nemen.
Klimaat: Overdag warm met muggen
Wandeltijd: 6 uur
Dag 04: Aguas Calientes – Machu Picchu – Cusco
We ontbijten vroeg en vertrekken uit het hotel om half zes 's ochtends om de shuttle bus omhoog naar Machu Picchu (2400m) te nemen.
Rond 6 uur zijn we dan bij de entrée van de citadel. Tijdens de rondleiding langs de mooiste plekjes vertelt de gids ons alles over het leven en de cultuur van de Inca's. Hierna is er tijd over om meer van Machu Picchu – en eventueel Huayna Picchu – op eigen gelegenheid te verkennen.
U kunt met de shuttle bus of te voet weer terug naar Aguas Calientes voor een late lunch, waarna we om 6.35u of 18.35u weer per trein.
Transport
Onze Mobiliteiten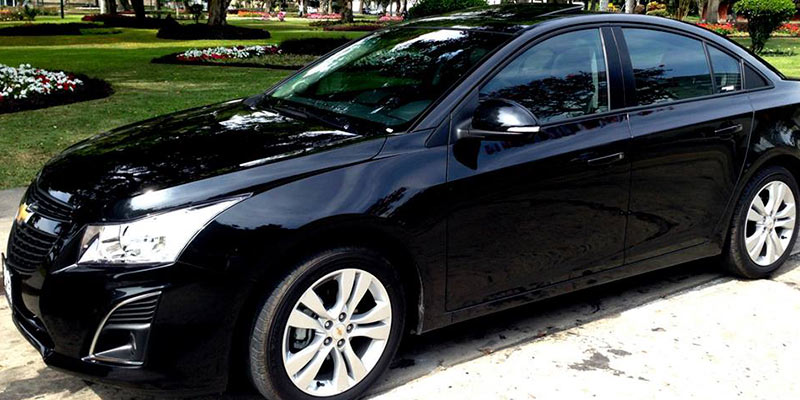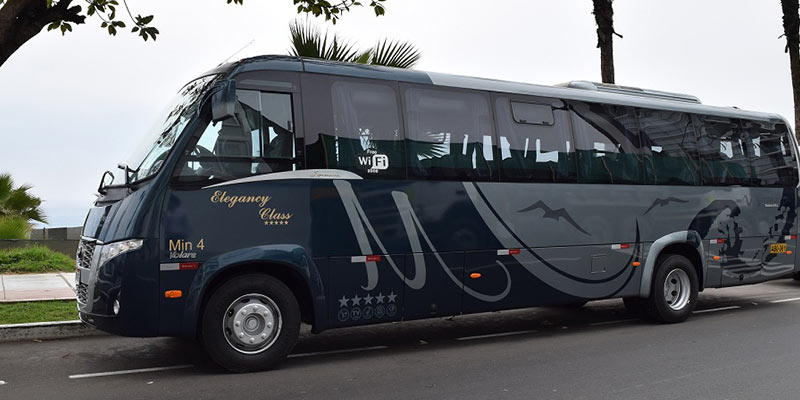 Clean transport
Comfortable seats
Professional drivers
Transportation for solo customers or couples
Transportation for small groups
Transportation for large groups
Trein van/naar Machu Picchu

Inbegrepen
Inbegrepen
Transport

Privé transport van uw hotel in Cusco naar het dorpje Mollepata (Marcoccasa)
Lokaal vervoersmiddel van Collpapampa naar Lucmabamba
Transport van Lucmabamba naar het treinstation van Hydroeléctrica
Trein van Hydroeléctrica naar Aguas Calientes
Shuttle bus van Aguas Calientes naar Machu Picchu
Trein van Aguas Calientes naar Ollantaytambo
Bus van Ollantaytambo naar Cusco

Hostel in Aguas Calientes
Entrée naar Machu Picchu
Tour in Machu Picchu met Engelssprekende gids
Kwaliteit kampeermateriaal (We gebruiken professionele tenten: Doite, model Kailas 3, extra light / 4,5kg en Doite, model Himalaya, extra light / 4,5kg. Beiden groot genoeg voor 2 personen. Luchtbedden, Eettent met tafel en stoelen, Toilet tent)
Maaltijden tijdens de trek (Ontbijt, lunch, diner en snacks / vegetarisch mogelijk)
Chefkok en assistent kok
Muilezels en begeleiders
Paard voor noodsituaties
EHBO-kit en zuurstoftank
Niet Inbegrepen
Ontbijt op de eerste dag en lunch in Aguas Calientes op de laatste dag
Slaapzak (mogelijkheid tot huren van een slaapzak, kwaliteit tot -10 graden)
Bus ticket van Machu Picchu naar beneden naar Aguas Calientes
Prijzen
Land Pakket
Onderstaande prijzen zijn per persoon en dekken alleen het deel van de reis over land, geen vluchten.
CATEGORIE

PRIJS

Economy 
EUR € 505.00 /Persoon

Dubbele Bezetting

Standaard 
EUR € 545.00 /persoon

Dubbele Bezetting

Comfortabel 
EUR € 615.00 /persoon

Dubbele Bezetting

Luxe 
EUR € 855.00 /persoon

Dubbele Bezetting
Salkantay FACTS
Cusco covers a total area of 70,015.30 Km2. In this beautiful land, it is possible to find colorful Andean valleys, snowy peaks, small and big lakes, rivers, waterfalls, coffee plantations, the beautiful Andean jungle, hundreds of Inca and pre-Inca sites, and several Andean communities. These Andean communities are connected by thousands of paths. Some of these paths have been used before the Spaniards arrived to Peru. One of these paths is the one connecting the Andean valley of Mollepata with the Santa Teresa town located in the Andean Jungle. This path in tourism is well-known as the Salkantay Trek. After the Inca Trail, the Salkantay Trek is the most beautiful and popular one. Indeed, the magazine National Geographic Adventure rated the Salkantay Trek as one of the best 25 treks all over the world.
There are two different ways to hike the Salkantay Trek. The first one is by staying at beautiful lodges along the way and the second one is by staying at tents and the last night at a lodge or hotel. The most popular one is the second one. Whatever you choose, the Salkantay Trek will challenge you and astonish you.
Our company offers two Salkantay Treks: The Short Salkantay Trek (4 Days / 3 Nights) and the Long Salkantay Trek (5 Days / 4 Nights). In our opinion, the second one is the most beautiful one because the hot springs of Cocalmayo, located in Santa Teresa, and the ruins of Llactapata can be visited. From Llactapata, Machu Picchu can be observed from far. Both hikes include one night at a hotel in Machu Picchu town, also known as Aguas Calientes, and a guided visit to Machu Picchu.
The Long Salkantay Trek can be considered as a moderate to difficult trek because the distances to be walked in total are in average 89 kilometers or 55.5 miles. Also, the highest point reaches about 4,600.00 m.a.s.l. or 15,000.00 f.a.s.l. Our company is prepared to provide the necessary equipment, nutritional meals, bilingual guides, and staff to make of your experience, the best one.