Overview
Lares Trek to Machu Picchu is one of the less touristy treks but it is also one of the most beautiful treks, in this trek you can experience the climate change in hours, you start in the Andes and you appear in low forest, you can also see the change of The mountains, flora and fauna!
Could define this walk as light, the Village of Lares has some very attractive hot springs where you can relax after the trek, in Aguas Calientes you can also experience these hot springs before Climb machu picchu
Duration: 4 days
Arrival: Daily
Departure: Daily
Destinations: Cusco, Sacred Valley, Lares Trek,  Machu Picchu
Activities: Adventure, Trekking, Camping
| | | | |
| --- | --- | --- | --- |
| DAY | DESCRIPTION | MEALS | OVERNIGHT |
| Day 1 | Lares Trek: Cusco Lares | (L) (D) | Camping |
| Day 2 | Lares Trek: Huacahuasi to Pumamarka | (B) (L) (D) | Camping |
| Day 3 | Lares Trek: Pumamarka to Aguas Calientes | (B) (L) (D) | Hotel |
| Day 4 | Lares Trek Machu Picchu Tour & Return to Cusco | (B) | —– |
Breakfast (B)

Lunch (L)

Dinner (D)
Itinerary
Day 01: Begin Lares Trek
The Lares trek is an encounter with indigenous Andean communities that still practice traditional weaving, potato farming, and llama grazing in the high mountain valleys outside of Cusco.
After breakfast, meet your trekking guide for the transfer from Cusco into the Lares Valley. At Lares town, you can dip your toes into the therapeutic hot springs. Enjoy lunch before beginning the ascent up to your first campsite at Huacahuasi.
Hike distance: 5 mi (8 km) | Minimum altitude: 9,645 ft (2,940 m) | Maximum altitude: 12,300 ft (3,750 m) | Approximate time: 3 to 4 hrs
Day 02: Lares Trek – Huacahuasi to Pumamarka
Wake to the chilled, but invigorating dawn of the altiplano. Fuel up with a hearty breakfast and then continue your walk through the valley.
Your major challenge is the high pass at Ipsayccasa, situated at 14,600 ft (4,450 meters). After the breathtaking climb, take in the heart-stirring mountain views and then descend to the traditional weaving village of Patacancha. Board a bus for the 30-minute ride to Huallata. From here, it's a 45-minute walk to the campsite at Pumamarka.
Hike distance: 8 mi (13 km) | Minimum altitude: 12,300 ft ( 3,750m) | Maximum altitude: 14,600 ft (4,450 m) | Approximate time: 6 to 7 hr
Day 03: Lares Trek – Pumamarka to Aguas Calientes
After breakfast and a visit to the Pumamarka archaeological site, continue on a downhill trail through a gorgeous valley. The trail ends at Ollantaytambo, a living Inca city where fresh spring water from the mountains you've just descended courses through original pre-Columbian channels.
After lunch, board the train to Aguas Calientes and meet our representative for the short walk to your comfortable hotel.
Hike distance: 8 mi (13 km) | Minimum altitude: 6,690 ft (2,040 m) | Maximum altitude: 12,300 ft (3,750 m) | Approximate (hike) time: 6 to 7 hours
Day 04: Lares Trek – Machu Picchu Tour & Return to Cusco
Rise early for your visit to the wonderful Machu Picchu citadel. After breakfast at your hotel, walk a short distance to the Aguas Calientes bus station for the 20-minute drive up to the Inca ruins. Once you arrive in Machu Picchu, you will enjoy a guided tour (2-3 hrs) of this world wonder and appreciate the intricate stonework that strikes absolute harmony with the fantastic Andean scenery.
After your Machu Picchu tour, return to Aguas Calientes for lunch and walk around, after that you going to take the train back to Cusco and transfer back to your hotel.
Hike Distance to Machu Picchu: 2 mi (3 km) | Approximate Time: About 1 hr | Gradient: Moderate
*Customize this package:
Get a bird's eye view of the ruins when you hike Huayna Picchu, the iconic peak that forms the backdrop of many Machu Picchu photos. Permits are limited and must be booked in advance, so let us know asap if you're up for the challenge.
Add an extra day. Spend the night in Aguas Calientes and return to Machu Picchu the next day or explore the surrounding area.
Transport
Our Mobilities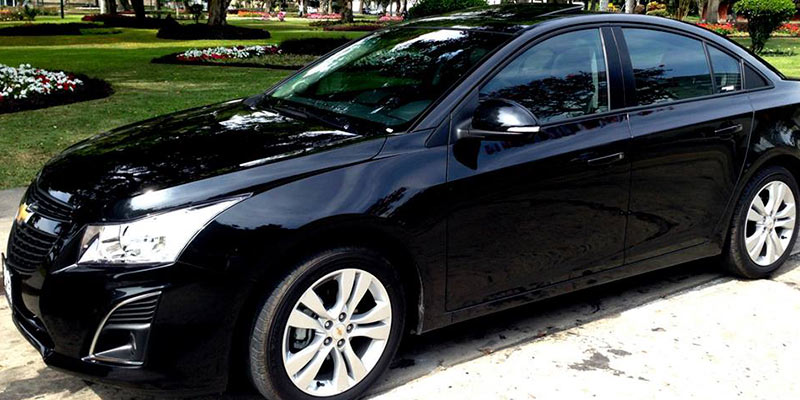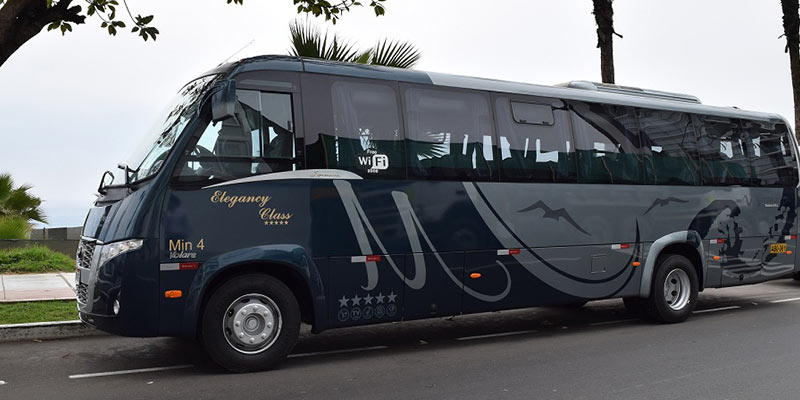 Clean transport
Comfortable seats
Professional drivers
Transportation for solo customers or couples
Transportation for small groups
Transportation for large groups
Train to/from Machu Picchu

Included
Included:
Brief presentation of the trek
2 nights sleeping at 4 season tents designed for four people (We also accommodate two people.)
1 night in Aguas Calientes at the hotel of your choice
Bilingual and professional tour guides
Transportation from Cusco to Lares Town, where the treks begins (Private transportation)
Entrance fee to the Lares hot springs
Meals as mentioned in the itinerary
Snacks
Trained local cooks and cooking equipment
High quality camping equipment. Mattresses, eating tent with table and chairs, bathroom tent.
Train ticket from Ollantaytambo to Aguas Calientes
Entrance ticket to Machu Picchu
Two-hour guided tour upon your arrival in Machu Picchu
Bus ticket up from Aguas Calientes to Machu Picchu
Bus ticket down from Machu Picchu to Aguas Calientes
Train ticket Aguas Calientes / Ollantaytambo departing between 15:00 – 17:30 hours
Private transfer from the train station to your hotel in Cusco
Vegetarian food available upon request for no extra charge
Emergency oxygen bottle
Not included:
Breakfast on the first day and last lunch in Aguas Calientes
Sleeping bag (if you don`t have a sleeping bag, there is the possibility of renting one)
Bus going downhill from Machu Picchu to Aguas Calientes for 10 U.S. dollars or you could have the option to walk down which takes about 1 hour.
Tips
Personal expenses
Travel Insurance(Highly recommended)
Pricing
Land Package
All prices listed below are per passenger and cover only the land-based portion of the trip, not flights.
CATEGORY

PRICE

Economy class
USD $ 560.00 /person

Double Occupancy

Standard
USD $ 650.00 /person

Double Occupancy

Comfort
USD $ 710.00 /person

Double Occupancy

Luxury
USD $ 980.00 /person

Double Occupancy