Overview
In this package of thirteen days, we will explore different Andean treasures and experience the different cities in this region.
We will start in Lima, with a small tour observing colonial monuments. We later take an airplane going to the City of Arequipa, better known as the White City of Peru. It is here that you will see main attractions including the Mirador de Santa Calina, and kilometers outside the Colca Canyon where you can see the condors (Andean sacred birds) in their natural habitat.
We will also visit Puno and take a tour of the highest lake in the world, known as Lake Titicaca (3812 meters above sea level – 12,506.56 feet in height). Here you will take a boat tour passing through the different islands. You will also get the opportunity to spend the night on one of the islands with a local family.
After visiting Lake Titicaca you will take a tour, called the route of the sun, where they will be able to see parts of the pre-Inca culture and also one of the most famous churches of Peru, known as the Sistine Chapel of South America (Andahuaylillas). We will end this portion of our trip as we arrive to Cusco.
Here we begin our next adventure by first exploring the ruins and tourist attractions of the Inca cities including Qenqo, Sacsayhuaman, Pucapucara and Tambomachay, as well as some of the local museums, and the imposing cathedral that is located in the main square of Cusco. Later we will go into the Sacred Valley of the Incas, where we can visit the artisan market of Pisaq, the Ruins of Pisaq and Ollantaytambo. You will learn that Ollantaytambo was very significant during Inca time, as it was the center of Incan Astronomy. We will later travel by train to Aguas Calientes where we will spend the night and save our energy for the next day, when we will be visiting Machu Picchu.
Machu Picchu is considered a Cultural Heritage of Humanity and one of the Seven Wonders of the World.  Here you will have the opportunity to explore approximately 2 hours with our company guide and later you will have additional time for exploring the ruins by yourself. After this trip, we will then return to Cusco in the same way as we arrived.
The next day we will have a free day and furthermore take the flight from Cusco to Lima, to await your next flight.
Duration: 13 days
Arrival: Daily
Departure: Daily
Destinations: Lima, Arequipa, Colca Canyon, Puno, Titicaca Lake, Cusco, Sacred Valley, Machu Picchu
| | | | |
| --- | --- | --- | --- |
| DAY | DESCRIPTION | MEALS | OVERNIGHT |
| Day 1 | Arrival in Lima | — | Lima |
| Day 2 | Transfer Hotel / Airport / Arrival Arequipa / City Tour | (B) | Arequipa |
| Day 3 | Colca Canyon | (B) (L) | Chivay |
| Day 4 | Colca Canyon / Bus from Chivay to Puno | (B) (L) | Puno |
| Day 5 | Titicaca Lake Tour / Ovenright in Amantani Island | (B) (L) (D) | Lodge |
| Day 6 | Titicaca Lake Tour / Puno | (B) (L) | Puno |
| Day 7 | Bus from Puno to Cusco (Sun Route) | (B) (L) | Cusco |
| Day 8 | Free day in Cusco | (B) | Cusco |
| Day 9 | Cusco City Tour | (B) | Cusco |
| Day 10 | Rainbow Mountain Tour | (B) | Cusco |
| Day 11 | Sacred Valley Tour / Train to Aguas Calientes | (B) (L) | Aguas Calientes |
|  Day 12 | Machu Picchu Tour / Train to Cusco | (B) | Cusco |
|  Say 13 | Flight from Cusco to Lima | (B) | ——- |
Breakfast (B)

Lunch (L)

Dinner (D)
Itinerary
Day 01: Arrival in Lima
Welcome to Lima, international gateway to Peru. These next few days are packed with adventure, but tonight, we'll meet you upon arrival at the Lima airport and take you to your hotel for a good night's rest after your flight.
Day 02: Arrival to Arequipa & City Tour
Pearly white stone architecture, fantastic year-round weather, and delicious culinary specialties make Arequipa a favorite destination for local and international travelers alike. Fly in to Arequipa and check-in to your hotel.
Meet your guide for a closer look at Arequipa's mestizo baroque architecture. Visit San Ignacio Chapel, the imposing Basilica Cathedral, and Santa Catalina Monastery. The tour ends with a drive to one of the city's lookout points for views of the city framed by Misti Volcano.
Day 03: Colca Canyon Tour
Your bus journey to the Colca Canyon begins early in the morning. About 2 hours from Arequipa, you'll stop in Lagunillas to observe birds nesting in the picturesque lagoons. The next stop is at Pampa Cañahuas, where traditional "mate de coca" tea is served to alleviate the effects of high altitude. The final stop at the Patapampa Volcano overlook gives you time to snap photos of the majestic landscape.
The winding road into the canyon provides even more majestic vistas of an ancient landscape inhabited for thousands of years before the Inca Empire rose to power. The bus arrives in the Plaza de Armas of Chivay. Transportation back to your hotel and enjoy the rest of the evening at your leisure.
Day 04: Colca Canyon Tour & Arrival to Puno
Andean condors are the illustrious residents of the Colca Canyon. Wake up early this morning for a drive to Cruz del Condor, one of the best viewpoints over the canyon. The sight of the soaring birds with wings spanning their fullest length against the backdrop of the Colca's deepest depths will leave you breathless.
Return to Chivay for lunch, and then begin the drive to Puno. On arrival, settle into your comfortable hotel and enjoy the vast twinkling sky over Lake Titicaca.
Day 05: Lake Titicaca Tour
Sailing on the waters of Lake Titicaca is an experience like no other. Depart from Puno port to begin your waterborne exploration of Lake Titicaca. Step onto the spongy surface of the Uros Floating Islands and learn how islanders use the totora reeds in all aspects of their daily lives. Continue to Taquile Island to see how indigenous people maintain their traditions on a rocky island on the world's highest navigable lake.
And to top it off, you will  get opportunity to spend the night in the island!
Day 06: Titicaca lake to Puno
Today in the morning we are going to continue the tour, after Breakfast we will board a motor boat, that will make a few stops on the islands around Titicaca Lake.
In the afternoon, we will arrive in Puno.
Tonight, we are going to spend the night in the city.
Day 07: Puno to Cusco
Sit back, aboard your comfortable first class bus, and give free rein to your imagination as you cross the mountain highlands on the way to Puno. You might not guess it by looking at the sparse landscape, but this region has been a pathway for cultural and economic exchanges as well as imperial conquests for thousands of years. The bus will make a few stops along the way for guided visits to important pre-Columbian and colonial sites, including Raqchi and Andahuaylillas.
Day 08: Free day in Cusco
Today, after breakfast, you have the opportunity to visit the city center, the artisan market, the typical San Pedro market, and museums that are included in the tourist ticket we give you.
You also have the opportunity to take one of our day tours. To learn more, visit our day tours and you can choose one of the options!
Day 09: City Tour Cusco
Your tour today will introduce you to the remarkable history of Cusco as visible in its monumental architecture, richly ornamented churches, and present-day Andean cultural practices.
Begin in the UNESCO-recognized historic center. Visit the majestic Cusco Cathedral and the Qoricancha or Temple of the Sun. Then drive into the countryside to see the ruins of Sacsayhuaman, Qenko, Tambomachay, and Pukapukara.
Day 10: Cusco to Rainbow Mountain
Today the guide will pick you up at 3 am from your hotel, as we will drive for almost 3 hours where we will then walk almost 5 hours until Rainbow Mountain. Along the way you are going to see the local people, surrounding mountains, as well as the Ausangate mountain.
In the nighttime, you will  board the same transportation and go back to Cusco.
Day 11: Sacred Valley Tour
The Sacred Valley was the spiritual center of the Inca Empire, where all-powerful emperors built private estates, temples, fortifications, and thousands of agricultural terraces.
Join your guide for a jaunt through the Sacred Valley's remarkable places. Explore the Pisac ruins and shop at the famous artisan market in the village plaza. Scale the heights of Ollantaytambo fortress and be sure to explore the stone-lined streets of the village where water still flows through Inca-built channels.
Day 12: Machu Picchu Tour
For 400 years, the "lost city of the Incas" remained hidden atop a mountain ridge until it was revealed to the world, on the pages of National Geographic in 1911.
Your day begins with an early morning bus transfer up to the ruins. Your tour guide will lead you on an unforgettable walk through Machu Picchu's stone-lined paths, along the terrace edges, to the base of structures that testify to the extraordinary skill of its builders.
After snapping some final photos, aboard the shuttle bus back to town and transfer to the train station for your return to Cusco.
Optional: Hike Huayna Picchu to get a bird's eye view of the ruins or take the Machu Picchu Mountain hike to appreciate.
Day 13: Flight from Cusco to Lima
After a final breakfast at the hotel, board a car for the journey back to Lima.
Flight to your next destination!
Transport
Our Transportation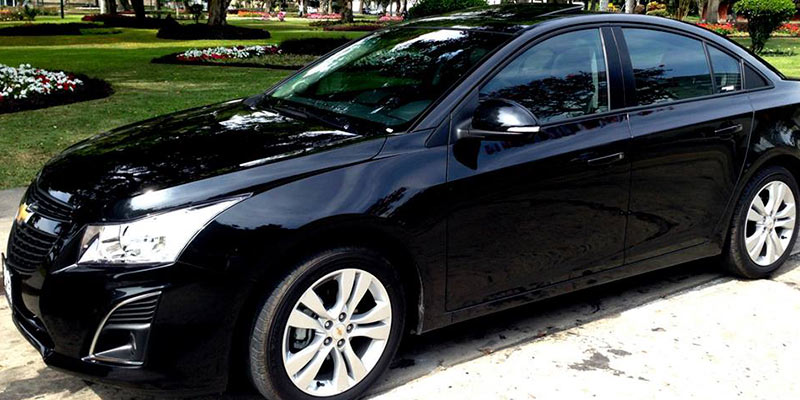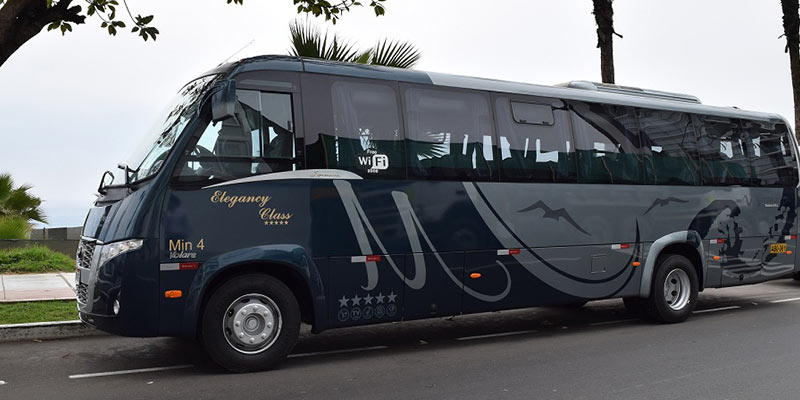 Clean transportation
Comfortable seats
Professional drivers
Transportation for solo customers or couples
Transportation for small groups
Transportation for large groups
Train to/from Machu Picchu: Expedition
Panoramic windows to enjoy the views of the surrounding valleys
Small snack included on board
Air conditioning and heating
Included in budget & 3 star packages unless otherwise requested
Train to/from Machu Picchu: Vistadome
Full visibility panoramic windows to enjoy the views of the surrounding valleys
Adjustable leather seats
Small snack included on board
Andean culture show (return only)
Air conditioning and heating
Included in 4 and 5 star packages unless otherwise requested
Included
Included
All accommodation in stated hotels
Breakfast at all hotels
All meals mentioned in the itinerary
Tours stated in the itinerary with English speaking guides
Transfers, transportation and entrance fees
Not Included
International and domestic flights
Lunches and dinners (unless specified otherwise)
Travel insurance (highly recommended)

Gratuity
Pricing
Land Package
All prices listed below are per passenger and cover only the land-based portion of the trip. Flights not included.
CATEGORY

PRICE

SINGLE SUPPLEMENT

Economic
USD $ 1,585.00 /person

Double Occupancy

USD $ 1,735.00 /person

Single Occupancy

Standard
USD $ 1,780.00 /person

Double Occupancy

USD $ 1,965.00 /person

Single Occupancy

Comfort
USD $ 2,250.00 /person

Double Occupancy

USD $ 2,650.00 /person

Single Occupancy

Luxury
USD $ 3,230.00 /person

Double Occupancy

USD $ 4,330.00 /person

Single Occupancy
Note: Prices Per Person (all 5 star except for Lodge in Titicaca Lake)
Flights
The flights are an extra cost outside the Land package, you have the option to ask for a quote with our company and we will try to give you the best prices possible!
For quotes, we will need the exact flight dates and the number of people.
Flight Routes
Lima – Arequipa
Cusco – Lima