Résumé
The Inca Trail to Machu Picchu is the most famous trail in South America. It is recognized by the National Geographic as one of the 10 most beautiful treks in the world. It is considered this for its breathtaking scenery, landscapes, Andean mountains, and archaeological sites.
On the Inca Trail you can explore a variety of ruins throughout the trek and at the end of the adventure, you will have the greatest prize of all, Inti Punku to the ruins of Machu Picchu!
Duration: 2 days
Arrival: Daily
Departure: Daily
Destinations: Cusco, Machu Picchu
Activities: Adventure, trekking, camping
| | | | |
| --- | --- | --- | --- |
| DAY | DESCRIPTION | MEALS | OVERNIGHT |
| Day 1 | Inca Trail Trek: Cusco – Km. 104- Wiñaywayna – Aguas Calientes | (L) (D) | Hotel |
| Day 2 | Inca Trail Trek: Machu Picchu– Cusco | (B) | |
Petit-déjeuner (P)

Formule (F)

Dîner (D)
Itinéraire
Day 01: Cusco – Km. 104- Wiñaywayna – Aguas Calientes
Early in the morning, your guide will pick you up from your hotel to take a train towards kilometer 104, where you will start your trek. A very short hike will take you to Chachabamba at 7,380 feet above sea level.
This archaeological site used to provide several Andean products, including corn and potatoes, to the people of Machu Picchu. After a presentation about the site, you will continue to hike to Wiñaywayna, observing the beautiful landscape surrounding the Urubamba River. You might be lucky and observe the Machu Picchu orchid. And before you know it, unexpectedly, the amazing ruins of Wiñaywayna will appear in front of you.
After a bit more hiking, you will arrive at the only lodge located in the area. Here you will enjoy your lunch box. After lunch you will start a hike of about one hour and thirty minutes, which will take you to the Gate of the Sun or "Intipunku." From here, you will have an amazing view of Machu Picchu located at 7,875 feet above sea level. After a rest, you will walk another 40 minutes until you reach the entrance to Machu Picchu. From there, you may walk to the town of Aguas Calientes or catch a tour bus that will drive you to either Machu Picchu or Aguas Calientes (this bus ticket is not included).
Once in town, you will check into the accommodation of your choice and then enjoy a delicious dinner at a local restaurant.
Overnight in Aguas Calientes.
Day 02: Machu Picchu– Cusco
After breakfast, you will be picked up to take the bus to Machu Picchu.
Your guide will provide you with a snack for the day, and at Machu Picchu they will give you a tour that will last roughly two hours.
After your tour, you will be free to climb the Wayna Picchu, Machu Picchu mountain, or just wander exploring the grounds. In the afternoon, one or two hours before your train departure, you should take the bus down to Aguas Calientes where you will take the train to Poroy.
Upon arrival in Poroy, you will be driven to your hotel located in Cusco.
End of our service.
Transport
Our Transportation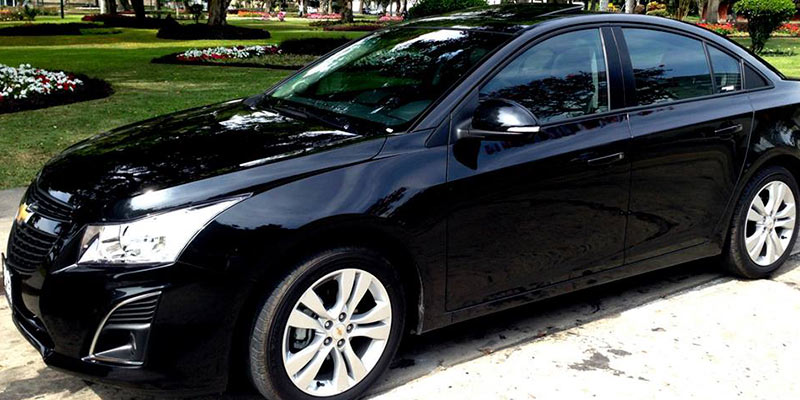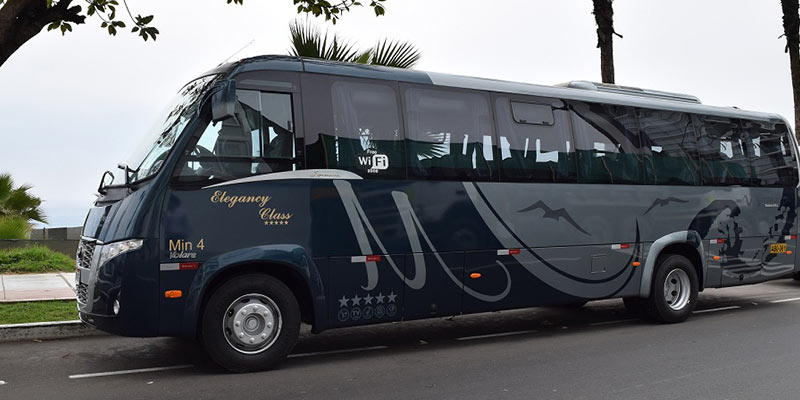 Clean transportation
Comfortable seats
Professional drivers
Transportation for solo customers or couples
Transportation for small groups
Transportation for large groups
Train to/from Machu Picchu

Inclus
Included:
Brief presentation of the Inca Trail at our office in Cusco the day before your departure date
Bilingual and professional tour guides
Train tickets from Poroy, Cusco to the Km. 104
Entrance ticket to the Inca Trail
Entrance ticket to Machu Picchu
Two-hour guided tour upon your arrival to Machu Picchu
Bus ticket up and down from Aguas Calientes to Machu Picchu to Aguas Calientes (2 one way tickets are provided)
Train ticket from Aguas Calientes to Poroy, Cusco departing between 15:00 – 18:35 hours
Private transportation from the train station to your hotel in Cusco
Meals as mentioned in the itinerary (1B, 1L, 1D)
Vegetarian food available upon request for no extra charge
Accommodations in Aguas Calientes
Emergency oxygen bottle
First aid equipment
Not included:
Breakfast on Day 2
Lunch and dinner on day 1
Gratuity
Travel insurance (highly recommended)
Personal expenses
Extra nights
Extra tours
Prix
Land Package
All prices listed below are per passenger and cover only the land-based portion of the trip. Flights are not included.
CATEGORY

PRICE

Economy class
USD $ 550.00 /person

Double Occupancy

Standard
USD $ 590.00 /person

Double Occupancy

Comfort
USD $ 640.00 /person

Double Occupancy

Luxury
USD $ 780.00 /person

Double Occupancy
Inca Trail FACTS
The vast Inca Empire was connected by an extended Inca trail system. The original Inca Trail is the most popularly used trail in Peru. This is the only trail that has as the final destination, Machu Picchu. There are several places from where it is possible to start the Inca Trail, but the most popular one is the classic Inca Trail which consists of a 4 days and 3 nights hike with break.
The classic Inca Trail begins in Cusco, Peru. If you would like to hike the Inca Trail, you will need to have permit because the Peruvian government only allows 500 people per day. The only way to get a permit is by hiring a registered tour operator or a travel agency working directly with a tour operator. All tour operators and travel agencies offer packages including the permit and other services. It is important to get your Inca Trail tour booked with a travel agency or tour operator that is going to provide you the service that you are paying for.
Hiking the Inca Trail is an amazing experience that you will never forget. In order to be ready to hike the Inca Trail, you should acclimatize to the altitude of Cusco. Also, you should be in shape to really enjoy the trek. If you are not used to hike, the service of an extra porter should be hired to carry your personal belongings.