Resumen
In this nine-days tour package, we invite you to visit Tambopata, a national reserve protected by the Peruvian state located in the department of Puerto Maldonado, as well as the famous Machu Pichu.
While in Tambopata, it is this location where you can see a myriad of flora and fauna and a unique biodiversity. You will stay in the lodge chosen, and have access to light, water, private bathrooms, relaxation areas, bar, hot shower, water and 3 meals a day – in buffet style each. During the days of your stay, you can do various activities such as excursions, fishing and photographs, and much more!
After this experience, full of nature, we will travel to Cusco where we begin a cultural adventure. We will then travel to the Sacred Valley of the Incas upon route to one of the Seven Wonders of the World, Machu Pichu.
This specific travel package is a great attractive two both sides of Peru; the nature side and the cultural side. This type of trip is highly recommended for traveling friends, couples and families.
Duration: 9 days
Arrival: Daily
Departure: Daily
Destinations: Lima, Cusco, City Tour Cusco, Sacred Valley tour, Machu Picchu, Tambopata, Puerto Maldonado
| | | | |
| --- | --- | --- | --- |
| DAY | DESCRIPTION | MEALS | OVERNIGHT |
| Day 1 | Arrival in Lima | — | Lima |
| Day 2 | Transfer Hotel / Airport / Arrival in Puerto Maldonado / Arrival in Tambopata | (B) (D) | Lodge |
| Day 3 | Amazon Tour | (B) (L) (D) | Lodge |
| Day 4 | Amazon Tour | (B) (L) (D) | Lodge |
| Day 5 | Departure from Puerto Maldonado / Arrival in Cusco | (B) | Cusco |
| Day 6 | City Tour | (B) | Cusco |
| Day 7 | Sacred Valley Tour / Train to Aguas Calientes | (B) (L) | Aguas Calientes |
| Day 8 | Machu Picchu Tour | (B) | Cusco |
| Day 9 | Transfer Hotel / Airport / Flight to Lima | (B) | ——– |
Breakfast (B)

Lunch (L)

Dinner (D)
Itinerario
Day 01: Arrival in Lima
Welcome to Lima, international gateway to Peru. These next few days are packed with adventure, but tonight, we'll meet you upon arrival at the Lima airport and take you to your hotel for a good night's rest after your flight.
Day 02: Arrival to Puerto Maldonado
With two-thirds of the nation's territory covered in rainforest, one could say that no trip to Peru is complete without a visit to the Amazon.
Catch your flight to Puerto Maldonado to begin your jungle adventure. Meet the lodge staff upon arrival and take transportation to the port for a boat ride to your Amazon lodge.
After lunch, take advantage of your surroundings. Activities may include hikes to explore the rainforest ecosystem or a canoe ride along the Madre de Dios River.
Day 03: Amazon Tour
Your excursions today will acquaint you with the diverse wonders and habitats of the southern Peruvian Amazon. Early in the morning, your nature guide will take you on a walk to the nearest riverbank or lagoon where jungle critters are especially active. In the afternoon, you might visit a nearby canopy tower where viewing platforms high above the ground allow you to get a glimpse of a whole different side of the Amazon.
Your exact itinerary may differ depending on weather conditions and activities offered by your lodge.
Day 04: Amazon Tour
Continue your Amazon exploration with trail hikes to learn more about rainforest ecology and keep your eyes peeled for monkeys, birds, and sloths.
Depending on your lodge, you might also visit a local jungle farm or a native community. In the evening, go on a night walk to see critters that only come out after dark; or just rest, relax, and enjoy the company of your fellow travelers back at the lodge.
Day 05: Flight from Puerto Maldonado to Cusco
After a final breakfast at the lodge, board a boat for the journey back to Puerto Maldonado. On arrival to the port, meet your transportation back to the airport for your flight to Cusco.
Upon arrival to Cusco one of the Advice Peru representatives will pick you up from the airport and bring you to your selected hotel.
Day 06: Cusco City Tour
Your tour today will introduce you to the remarkable history of Cusco as visible in its monumental architecture, richly ornamented churches, and present-day Andean cultural practices.
Begin in the UNESCO-recognized historic center. Visit the majestic Cusco Cathedral and the Qoricancha or Temple of the Sun. Then drive into the countryside to see the ruins of Sacsayhuaman, Qenko, Tambomachay, and Pukapukara.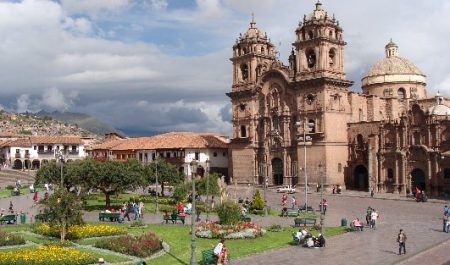 Day 07: Sacred Valley Tour
The Sacred Valley was the spiritual center of the Inca Empire, where all-powerful emperors built private estates, temples, fortifications, and thousands of agricultural terraces.
Join your guide for a jaunt through the Sacred Valley's remarkable places. Explore the Pisac ruins and shop at the famous artisan market in the village plaza. Scale the heights of Ollantaytambo fortress and be sure to explore the stone-lined streets of the village where water still flows through Inca-built channels.
After this tour, you will take a train to Aguas Calientes!
Day 08: Machu Picchu
For 400 years, the "lost city of the Incas" remained hidden atop a mountain ridge until it was revealed to the world on the pages of National Geographic in 1911.
Your day begins with an early morning bus trip up to the ruins. Your tour guide will lead you on an unforgettable walk through Machu Picchu's stone-lined paths, along the terrace edges, to the base of structures that testify to the extraordinary skill of its builders.
After snapping some final photos, board the shuttle bus back to town and go to the train station for your return to Cusco.
Optional: Hike Huayna Picchu to get a bird's eye view of the ruins or take the Machu Picchu Mountain hike to appreciate more of the surrounding scenery. Permits are limited and must be booked in advance, so let us know asap if you're up for the challenge.
Day 09: Flight from Cusco to Lima
Today you will depart for the airport, for your flight to Lima and journey home.
Flight to your next destination!
Transporte
Our Transportation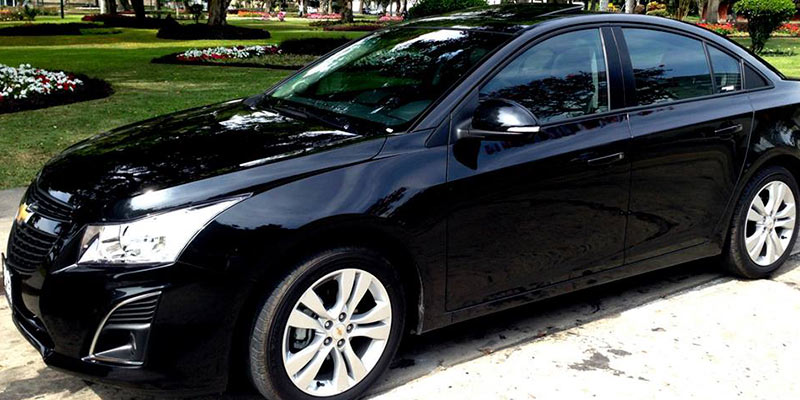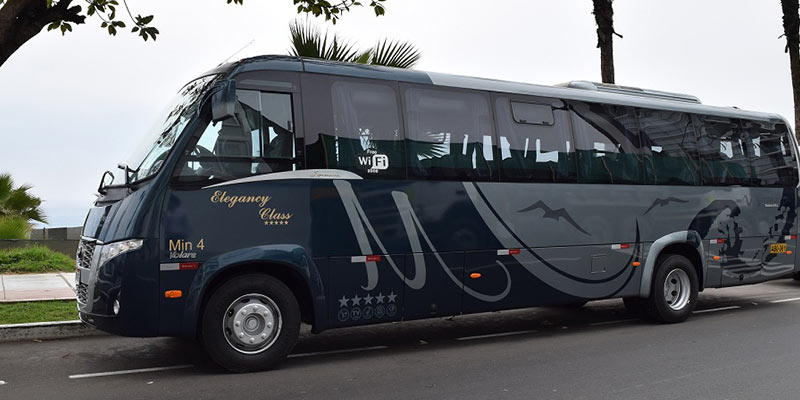 Clean transportion
Comfortable seats
Professional drivers
Transportation for solo customers or couples
Transportation for small groups
Transportation for large groups
Train to/from Machu Picchu: Expedition
Panoramic windows to enjoy the views of the surrounding valleys
Small snack included on board
Air conditioning and heating
Included in budget & 3 star packages unless otherwise requested
Train to/from Machu Picchu: Vistadome
Full visibility panoramic windows to enjoy the views of the surrounding valleys
Adjustable leather seats
Small snack included on board
Andean culture show (return only)
Air conditioning and heating
Included in 4 and 5 star packages unless otherwise requested
Incluye
Included
All accommodation in stated hotels
Breakfast at all hotels
Amazon tours
All meals mentioned in the itinerary
Tours stated in the itinerary with English speaking guides
Transfers and entrance fees
Domestic flights (quoted separately from Land Package cost)
Not Included
International flights
Lunches and dinners (unless specified otherwise)
Gratuity
Precios
Land Package
All prices listed below are per passenger and cover only the land-based portion of the trip. Flights not included in below prices.
CATEGORY

PRICE

SINGLE SUPPLEMENT

Economic
USD $ 1,480.00 /person

Double Occupancy

USD $ 1,585.00 /person

Single Occupancy

Standard
USD $ 1,565.00 /person

Double Occupancy

USD $ 1,680.00 /person

Single Occupancy

Comfort
USD $ 1,880.00 /person

Double Occupancy

USD $ 1,990.00 /person

Single Occupancy

Luxury
USD $ 2,655.00 /person

Double Occupancy

USD $ 3,735.00 /person

Single Occupancy
Flights
All prices listed below are per passenger and in addition to the Land Package cost. Please note that flight quotes are valid as of today and are subject to change until paid in full. Price ranges are provided when airfare is subject to dates, schedule, availability and conditions.
Flight Route
Lima – Puerto Maldonado
Puerto Maldonado – Cusco
Cusco – Lima